Paithan:
Paithan city is a historical city in Aurangabad district of Maharashtra and was formerly the capital of Shalivahan King. Paithan gained the religious significance during the reign of King Ramdevrai Yadav. Paithan came to be known as Dakshin Kashi. Around 1312, the Yadava kingdom came to an end and Paithan came under the control of the Mughals. At that time, thousands of Hindus were converted. Until the post-independence period, Paithan was under the jurisdiction of the Nizam.
Paithan has given the world many gems such as Bhaskaracharya, the mathematician who discovered zero, Saint Bhanudas, Saint Eknath, Kavi Mukteshwar, Saint Gavoba, Niranyasindhukar Bhattoji Dixit, Gagabhatta, who coronated Chhatrapati Shivaji Maharaj, the descendant of Nath Ramchandrabuva who was specilized in singing and Mayaabuva, Chayaabuva, Kashinathbuva. Similarly, senior Congress leader in the political arena and former Home Minister of India Late. Shankarrao Chavan and others are included in it.
At present, the city of Paithan is making its mark on the world map due to Saint Eknath and its importance is increasing as a place of worship for millions of devotees. The number of devotees who visit for the Darshana of Nath every day is around two to three thousand. And at every Shuddha Ekadashi around one lakh devotees and at Vadya Ekadashi about thirty thousand devotees do come for the Darshana of Nath at Paithan. Eknathashthi is the main festival and five to six lakh devotees from all over Maharashtra come to Paithan for this three-day festival. There are many temples in Paithan. And hundreds of Warkari students study and live in Paithan.
The city has got the status of a tourist area because of the Sant Dnyaneshwar Udyan, Nathsagar, Paithani Saree Kendra etc. The Government of Maharashtra has set up a SantPeetha (Saint University) and it is expected that this project will be made available to public soon.
The city of Paithan is known to the people today only because of Saint Eknath.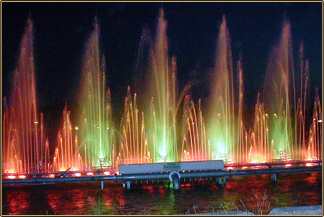 Saint Dnyaneshwar Garden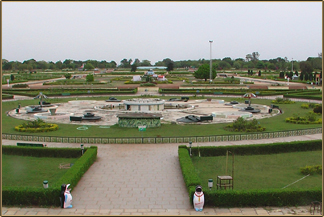 Nathsagar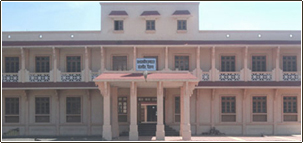 Paithani saree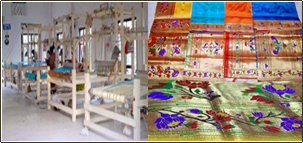 Saintpith